Arctic Forces, the newest Dylan Baker story, is full of unrestrained page-turning action as Dylan navigates a set of nearly impossible challenges against the backdrop of Alaska's pristine forests and North America's tallest mountain.
Tyler Blackthorne gives us a heart-pounding thriller full of compelling characters, political intrigue and fascinating science.
In this second book in the Dylan Baker series, author Tyler Blackthorne dips his toe into the techno-thriller genre and has Dylan face his ultimate physical, intellectual and emotional challenges.
Click
here
to learn more.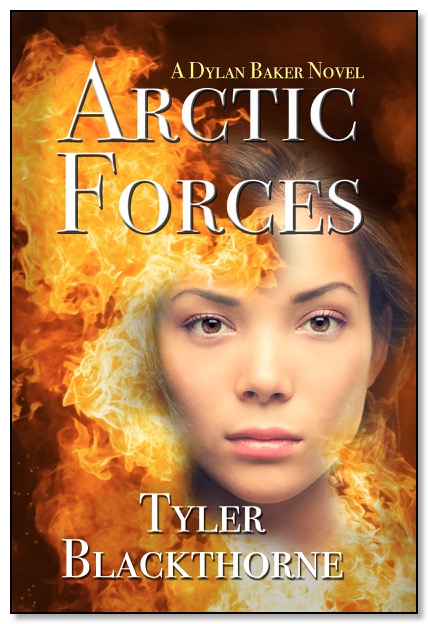 Reviews
One of this year's best page turners!
- Lindsey LaPointe


From the prologue on, I knew I was in for a ride!
- LM Warra


Arctic Forces by Tyler Blackthorne is a must read.
- Amazon Customer


Arctic Forces is the action packed continuation of the Dylan Baker story following Blackthorn's first novel, "Denali".
- Roni C.


This thriller is hard to put down
- LS


Excellent thriller from Tyler Blackthorne who is a great writer of suspense and an even better world builder.
- Neal


A fast paced thriller with plenty of intrigue and surprising plot twists, Tyler Blackthorne has done it again.
- Chris A


This was a "can't put down once you pick it up" book.
- Jeff Bloom


In Tyler Blackthorne's new techno-thriller, Dylan Baker finds himself center stage in both Alaska politics and research efforts to minimize global warming.
- Bugsy


The suspense throughout the novel continues to the surprise ending.
- Sharon Olson


I tore through it - totally a page turner, and with cool characters too.
- Elizabeth


A good read, just make sure you start it on a Friday night because you wont want to put it down.
- Amazon Customer


A fun to read novel that never lets up on its page turning action.
- Jeff Quin


You will have a hard time putting this one down, perfect summer read!!
- Susan E